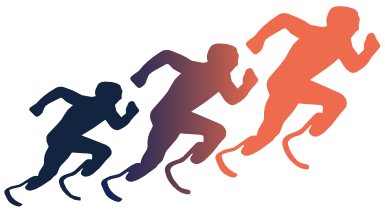 Advantage Prosthetics & Orthotics- bringing quality prosthetics & expert care right to your door in the greater Baltimore & surrounding areas of Maryland, DC and Virginia
Advantage Prosthetics & Orthotics is a Prosthetic & Orthotic provider located in Pikesville, MD; We serve the greater Baltimore & surrounding areas of Maryland, DC and Virginia. We are accredited through the BOC-  a nationally recognized and highly respected agency with the highest standards in the industry.   Our highly trained and expert clinical staff treat patients of all ages, with varying diagnoses.  We pride ourselves on being customer care focused. Our patients receive individualized service, dependent on their needs, as well as continued follow up care after the initial delivery.  We have relationships with countless hospitals, specialty clinics, insurance providers, physical therapist and doctors, who rely on Advantage to help improve their patients' quality of life. 
We pride ourselves on our unique Home Visit capability, which sets us apart from our competition.  We know how difficult it can be to get to a clinic or to your health care professional. Scheduling, transportation, navigating large healthcare complexes and even finding parking can sometimes make a simple appointment that much more daunting. Our patients are always welcomed in our ADA compliant, handicap accessible office located in Pikesville, MD, however we are happy to provide you with care at home as well.  Whether you are currently in a skilled nursing facility or home bound, we will come to you and allow you to enjoy expert care in the comfort of your own home.  Our unique home visit approach also allows us to observe you in your home, where you will be spending the majority of your time. Utilizing this, as well as many other diagnostic and evaluation methods, we can ensure that you will receive nothing but the best service and care possible.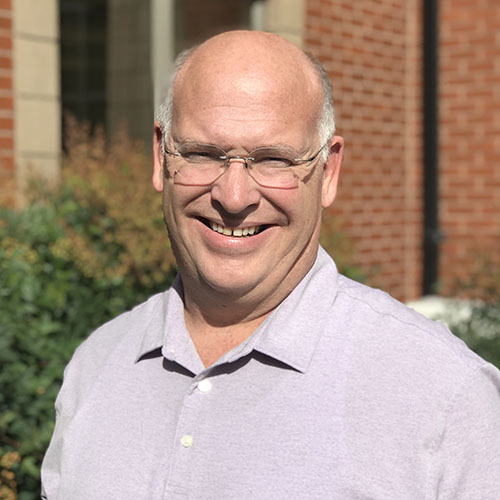 We change patients' lives each and every day.
It's called life without limits.
It started out when I was 10 years old and it comes down to one word: Passion.
At that age I had seen my grandfather go through physical therapy after a stroke and saw him get better through aquatic therapy. At that time I said I was going to be a physical therapist. I made that dream come true. I graduated as a physical therapist when I was 21 and moved on to get my doctorate in physical therapy in 2004.
Since then, I've owned businesses for over 20 years. Where I am today is based on my desire to help people after seeing my grandfather improved. My desire to see outcomes on a positive level for all patients; that's what drives and motivates me and continues to push me to get more degrees and do more research. At the end of the day it's about helping patients change their lives.
I gravitated from physical therapy into prosthetics because I saw the two as an opportunity to help patients' who had disabilities that truly impacted their level of function. That drive and passion has continued today. I can only say that's what gets me out of bed in the morning.
It's not about the business or the employees or the money. It's about passion to see patients improve and passion to see patients regain a lifestyle that they've always wanted. For me, that's what it's all about.
The other things will come, but my drive and passion to be the best prosthetists and use my physical therapy skills to get patients back to a level of function, and the relationships that I've incurred with my patients, physicians and other health care providers cannot be compared to anything in life.
This is it. This is what motivates me and I do this and try to motivate people around me to do the same thing. I think that's what Advantage Prosthetics & Orthotics has above the competition. I know that for a fact. It's passion and that passion turns into positive results. We change patients' lives each and every day.
It's called life without limits.
My name is Michael Pauley, or Mike for short. I live in Hampstead Maryland with my wife Barbara (an RN who works at Johns Hopkins), and our dog Pepper. I have worked in the medical industry for over 20 years. I am a licensed physical therapist assistant, I hold an assistive technology professional (ATP) certification, and I am a certified Prosthetist through BOC.
I have always been extremely interested and active in sports. At 56 I still routinely play racquetball, basketball, golf and attend karate classes two evenings a week. Remaining active has always been important to me, and one of the reasons I believe I gravitated to the fields of physical therapy and prosthetics. I truly enjoy helping our patients achieve mobility once again. Having suffered several injuries in my life which limited my mobility for a short period of time, I realized how important it was for an individual to be mobile, that one of the things we most often take for granted is the pure and simple ability to stand up and move, and the freedom that affords us.
There is great sense of satisfaction achieved when a patient is able to regain that freedom of ambulation with their new prosthetic and I am always happy to contribute to that process.
My Dad always told me, if you enjoy what you do for a living you never really "go to work".
My Dad is a wise man, and the older I get the wiser he becomes.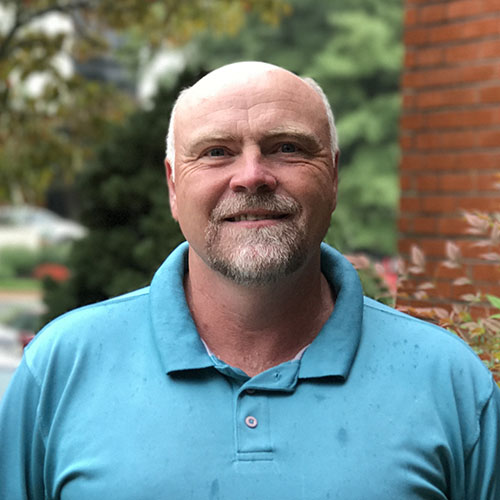 My Dad always told me, if you enjoy what you do for a living you never really "go to work".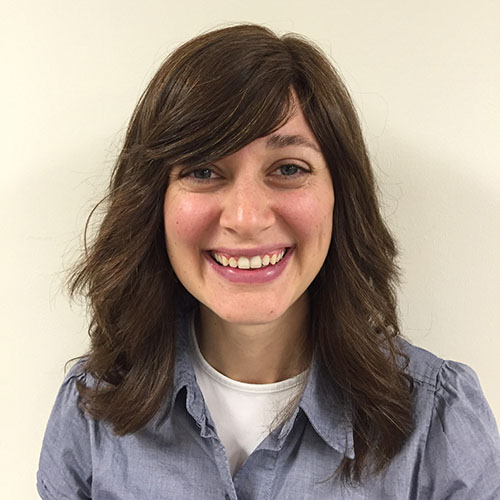 It's amazing doing this job every day.
 I was first interested in the Prosthetics field when I saw something on the news about kids and prosthetics. I thought it was really cool seeing something that makes such a difference in someone's life.
When I was doing my undergrad in Biomedical Engineering, I went to Northwestern University to look at their graduate program as they have a lot of programs in prosthetic research. I ended up completing the program and becoming a prosthetist.
I was seriously considering medical school, but this was the perfect combination of helping people, seeing patients daily, but still doing something very hands-on (putting things together, trying to find out how things work, how to make things better, when things go wrong how to fix it).
After Northwestern University, I completed my residency with Hanger in NY. After a year, I took off some time for family. Then I came to Advantage Prosthetics & Orthotics.
I love working here as it's a great working environment, I get to see a lot of different types of people, and work with lots of different facilities.
The first time you get to see a patient stand up again and taking their first steps after they've had their amputation makes everything worth it. It's amazing doing this job every day.
Greg graduated from Towson University with a Bachelor of Science degree in Kinesiology. He has had experience in the O&P field as a CPOA before attaining his Master's degree in Prosthetics and Orthotics from Concordia University in St. Paul, Minnesota.
Greg is currently enrolled in his residency at Advantage Prosthetics & Orthotics. Greg's primary goal is to provide personalized, compassionate, quality healthcare to his patients and the community he services. Outside of the office, Greg enjoys playing golf and spending time with his wife and daughter.
MSOP, CPOA Prosthetic/Orthotic Assistant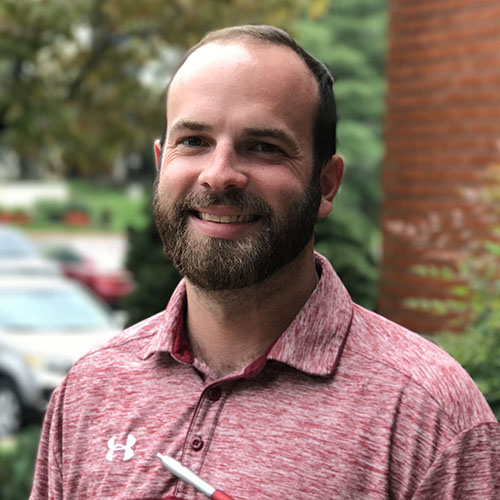 "Helping people is what drives me to be the best I can"
MSOP, CPOA Prosthetic/ Orthotic Assistant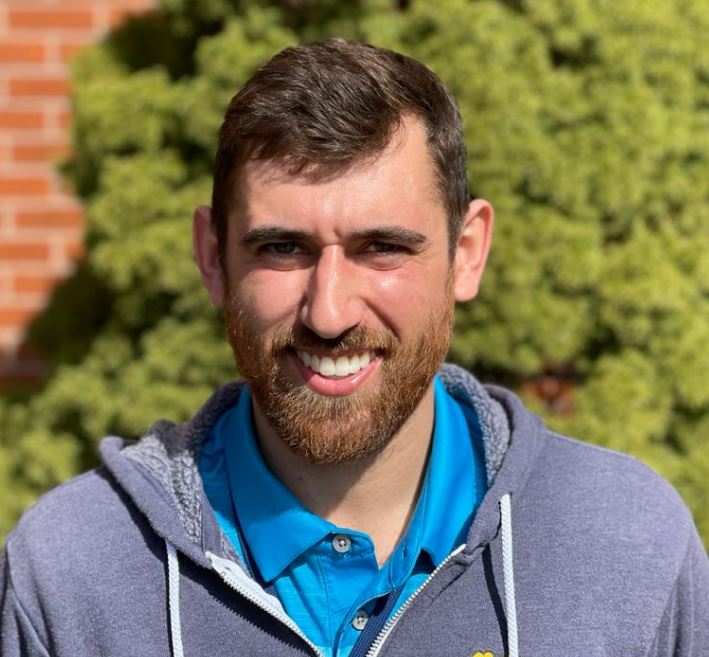 I look forward to helping those in our community towards a common goal, restoring function
I have always enjoyed using my hands and helping others. I grew up playing all different types of sports with an attraction towards futbol (soccer). I still play indoor and outdoor, when golf doesn't take precedence. From as early as I can remember, I was fascinated with how the body works, pursuing physical activity and classes in school. I attended Towson University where I received a Kinesiology Degree and shortly after, I began working in CardioPulmonary Rehabilitation.
 While I enjoyed the job, atmosphere, and patients, I knew I wanted something different. I knew Rob, the president of Advantage Prosthetics & Orthotics, from our local gym and he had offered for me to shadow him one day. One day quickly became two weeks, and I was eventually asked to become part of the team. Since 2018 I have been welcomed and guided by the staff at Advantage P&O. 
I am a Certified Prosthetic and Orthotic Assistant through ABC and currently continuing my education with the Concordia University of St. Paul's Master's Program, with the goal of being a Certified Prothetist/Orthotist in the near future. Each day is entirely different in the Orthotic and Prosthetic world. I look forward to helping those in our community towards a common goal, restoring function.